Printing is not the end of the story. In further processing, you can enhance your business cards, flyers and co. with many different techniques, whether with hot foil or blind embossing, special varnishing, a special die-cutting form or similar. 
For customers who require particularly exclusive business cards, several layers of paper can even be applied on top of each other. Of course, this process has its price - but your business cards will inspire enthusiasm in everyone who holds them in their hands.
You already have a certain idea and wonder if it is feasible? Get in touch with us!
For that certain something
On our "sample business card" you can discover some examples of different finishes. Click on one of the red circles to find out more about what is possible.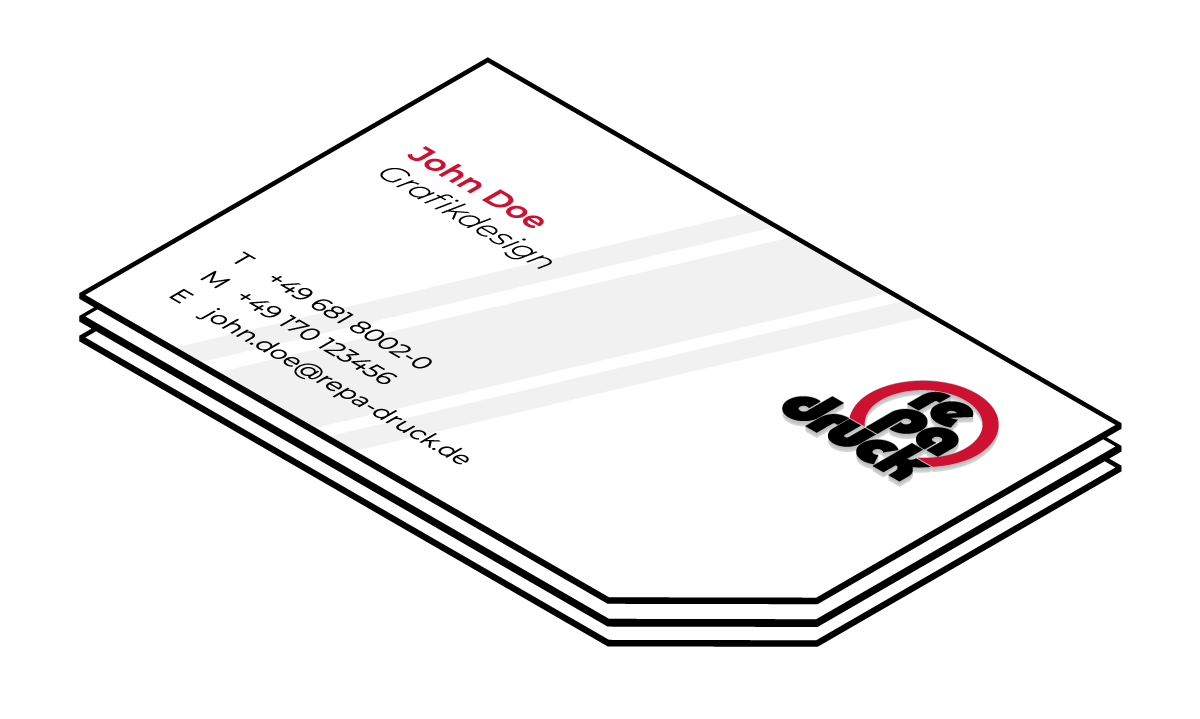 Punching
Specially made folders or a card in the shape of a heart? No problem, we punch for you.
Embossing
For that special touch, have your logo embossed, for example. This not only shows it off visually, but also haptically.
Varnish
Would you like a little more shine? With UV, gloss or matt lacquering and numerous other options, you can enhance the feel and look in equal measure.