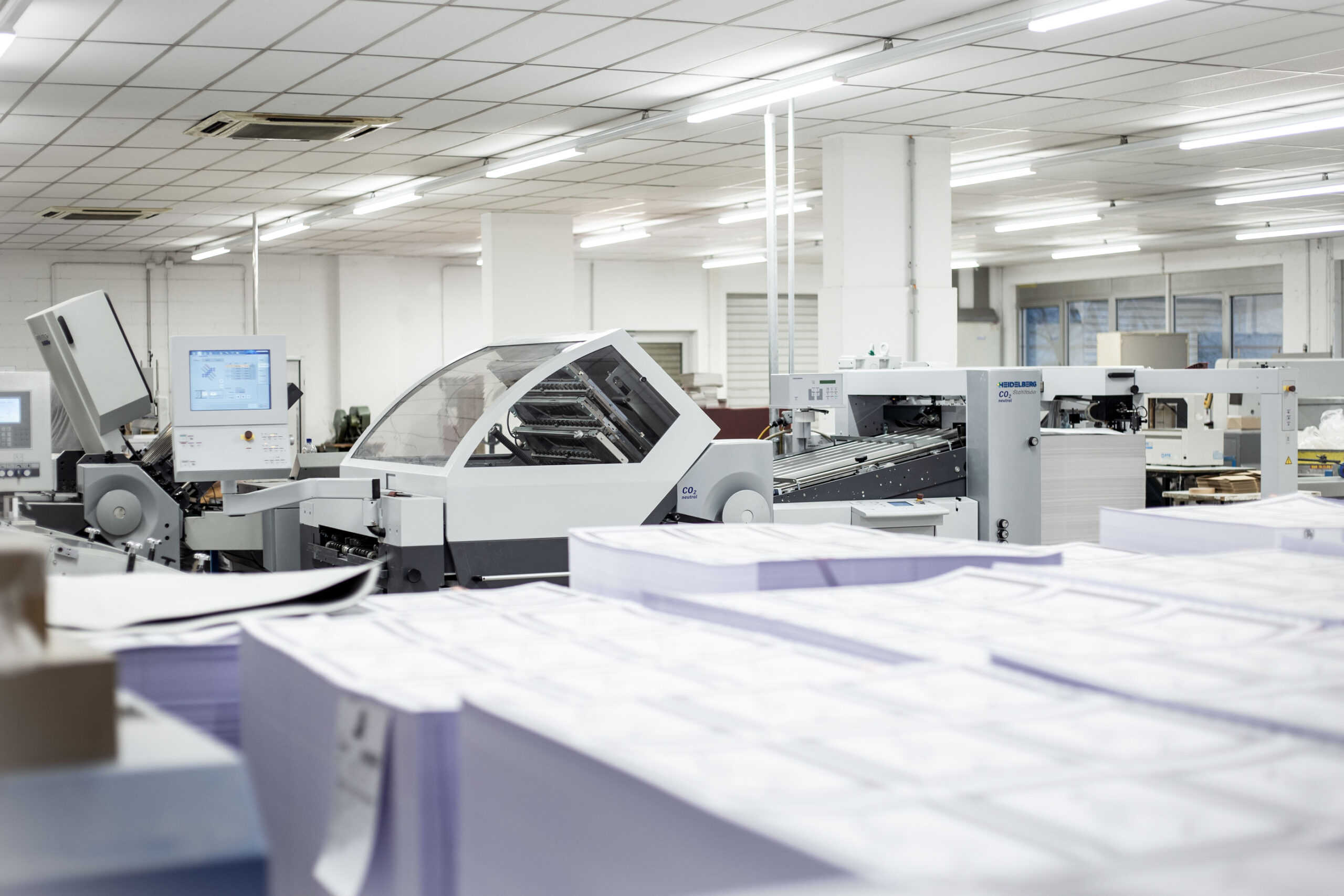 Located in the heart of the Saarland, we have been doing our best every day for 50 years to provide customers throughout Germany and beyond with printed matter of the highest quality. Since our foundation in 1972, much has changed both economically and technologically, but our company philosophy remains the same: People are at the centre.
Our company is made up of many individuals, but only together are we able to represent our core values for you: Highest quality, adherence to deadlines and absolute reliability. Because it is precisely when time is of the essence and you need a reliable partner that we really warm up.
Posters, brochures, books, calendars, flyers, mailings, invitations - from camera-controlled inserting of mailings to extensive graphic services to CO²-neutral dispatch - we make (almost) everything possible for you. With an extensive range of state-of-the-art machinery and a team of competent employees who put their heart and soul into realising large print projects every day.
It goes without saying that we work in close cooperation with you and with your needs in mind. Would you like a personal print approval? No problem. Or you cannot come in person? We are also happy to get in touch with you via video call.

Do you have an enquiry or are you planning a new project? Contact us and let your imagination come to life together with us. We look forward to it!
Thank you for your interest in Repa Druck. I'm sure you still have questions after visiting our homepage, which we will be happy to answer. Perhaps we will soon be able to welcome you to our large customer portfolio.
Yours, Barbara Braun

Managing Director